The Direct Energy Volunteer Citizen of the Year
Help Find Our Volunteer Citizen of the Year for 2023
Nominations are open to any individual or group of individuals residing or working in a community served by a member newspaper of the Alberta Weekly Newspapers Association.
The Volunteer Citizen of the Year Award is designed to honour an individual or individuals in the Alberta Weekly Newspapers Association ("AWNA") coverage area, who have made a significant contribution as a volunteer to their community. The awarding of the Volunteer Citizen of the Year Award will showcase the significant contribution that the spirit of volunteerism makes to our communities.
The award will consist of:
a $5,000 donation (the "Prize"), made by Direct Energy Marketing Limited ("Direct Energy"), to the winner's organization or cause of choice in their community;
recognition of the winner's achievement through a commemorative award, article, video interview, and photo to be published in AWNA newspapers across Alberta; and
recognition of the four semi-finalists through a commemorative award, article, and photo/video to be published in their respective AWNA community papers and the Direct Energy website.
---
Direct Energy's 2022 Volunteer Citizen of the Year.
Direct Energy recognizes outstanding Albertans who have demonstrated exemplary volunteer contributions in their community. The Volunteer Citizen of the Year Award is presented to an individual who has demonstrated outstanding community service, commitment and involvement.
Congratulations to Maria Lau on her achievements with the Rocky Mountain Adaptive.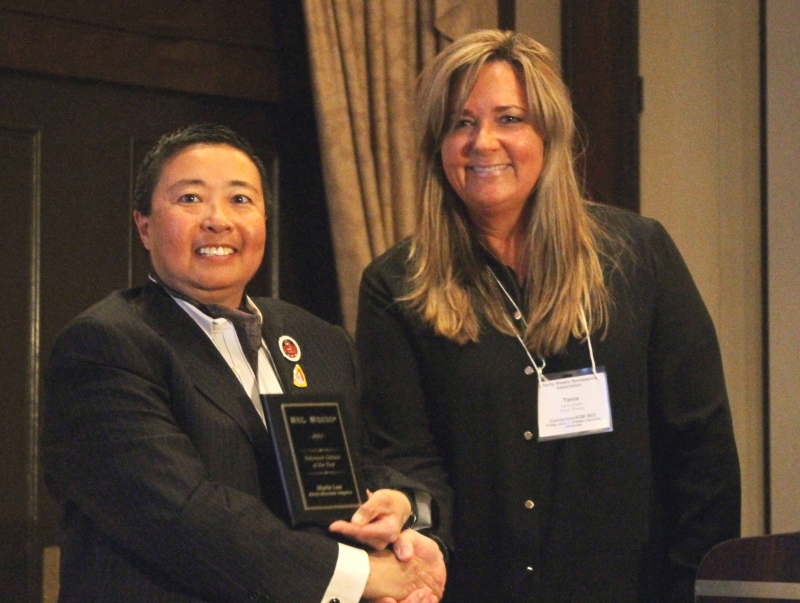 The Rocky Mountain Adaptive (RMA) is a charitable organization that provides adaptive mountain sport and recreation programs to those affected by physical, developmental or cognitive impairments. The organization offers over 20 outdoor activities, thanks to their talented instructors and volunteers who understand the needs of each athlete.
In only two years with RMA, Maria's impact has been extensive. With comprehensive ski knowledge, Lau's contributions have offered hundreds of life changing experiences to individuals with disabilities and their families. Her ability to understand the needs of a wide array of individuals, paired with her drive to help others have made her contributions invaluable. Lau will receive the $5,000 donation from Direct Energy to Rocky Mountain Adaptive. The donation will be used to develop RMAs volunteer training program, and volunteer recognition initiatives.
SEMI-FINALISTS
Stollery Children's Hospital Foundation
Barbara Anderson and Corinne Bleakley are recognized for their tremendous contributions and countless hours given to the Stollery Children's Hospital Foundation. They are stand-out volunteers providing above and beyond care to the organization.
St. Albert Sturgeon Hospice Association
Joanna Buisman and Christine Guest have been actively involved in the St. Albert Sturgeon Hospice Association for 9 years, dedicating their time to improving end of life care in their community. The tenacity of both women's volunteerism has left an eminent legacy on the St. Albert and Sturgeon County.
Redwater Lions Club
As a retired RCMP officer and Mayor of Redwater, Dave McRae has demonstrated outstanding initiative in the community of Redwater. Notably, Dave has been a member of the Redwater Lions Club for 14 years where his superb leadership, compassion, and dedication are outwardly revealed by his thoughtful execution of Lions Club initiatives.
Bow Valley Connection Centre
Through her career as a support worker and educational assistant, Dorothy Staniforth discovered the need to provide individuals with developmental disabilities a sense of community. She is the co-founder of the Bow Valley Connections Centre, an organization that offers community integration for individuals with developmental disabilities through various recreational and social activities. Dorothy is applauded for her perseverance and initiative within the organization.
Congratulations to the 2022 Winners
<! -------- Eof Page Content --------->